The rapidly increasing digital environment is making all businesses evolve constantly. A Sales Force consulting agency provides specialized services to help businesses achieve their sales goals. The agency works with companies to understand their business needs and provides tailored solutions to meet those needs. In this Kodehash blog we are focusing on some of the key things that a Sales Force consulting agency does to help businesses achieve their sales goals:
Why Do Businesses Need A Sales Force Consulting Agency?
When a company is depending on salesforce consulting services, sales management becomes smooth and seamless to work. A robust CRM software with salesforce comes with all the sale-related stuff to manage the overall sales lifestyle.
Salesforce app as per your business
When it comes to choosing the most appropriate salesforce application for your organization, you need to look for a professional salesforce consulting agency like Kodehash. Salesforce offers each of the essential tools needed to build professional business apps that are hugely responsive, interactive, user-friendly and engaging for your business.
In-depth customer insights
The Salesforce platform helps you to achieve good details of your customer based on their search history and favourite product. An agency can assist you in understanding customer behaviour through a comprehensive salesforce platform. Organizations will gain a great customer experience in marketing and sales to build sales.
How Does A Salesforce Consulting Agency Help Businesses?
Assessment: The first step in the process is an assessment of the company's current sales process and technology. This includes an evaluation of the current sales team, processes, and technology. This information is used to develop a comprehensive understanding of the company's sales needs and goals.
Strategy Development: Based on the assessment, the agency develops a customized sales strategy that is tailored to the company's specific needs. The strategy includes recommendations for improving the sales process, increasing productivity, and optimizing the use of technology.
Implementation: The agency then works with the company to implement the new sales strategy. This may include the integration of new technology, the development of new sales processes, and the training of the sales team.
Optimization: The agency continuously monitors and evaluates the effectiveness of the sales strategy and makes adjustments as needed to optimize results.
Reporting: The agency provides regular reports to the company to show the progress of the sales process and the impact of the sales strategy on the business.
Your business Benefits By Being a Partner with Kodehash Salesforce Consulting Service:
Get business assistance in identifying the latest technologies including cloud applications or other customized solutions.
Kodehash introduces ideal and unique design techniques to increase effective and brilliant communications of brands with the consumers of a particular enterprise or business.
Salesforce consulting services by Kodehash will provide a smooth and seamless transition of a particular enterprise or business from traditional approaches and techniques to the latest cloud-based services.
Significance Of Salesforce Consulting Agency Services
In many ways, salesforce consulting can empower your business. In this blog, Kodehash is explaining its area of services from the sources of BACANCY's pie graph chart.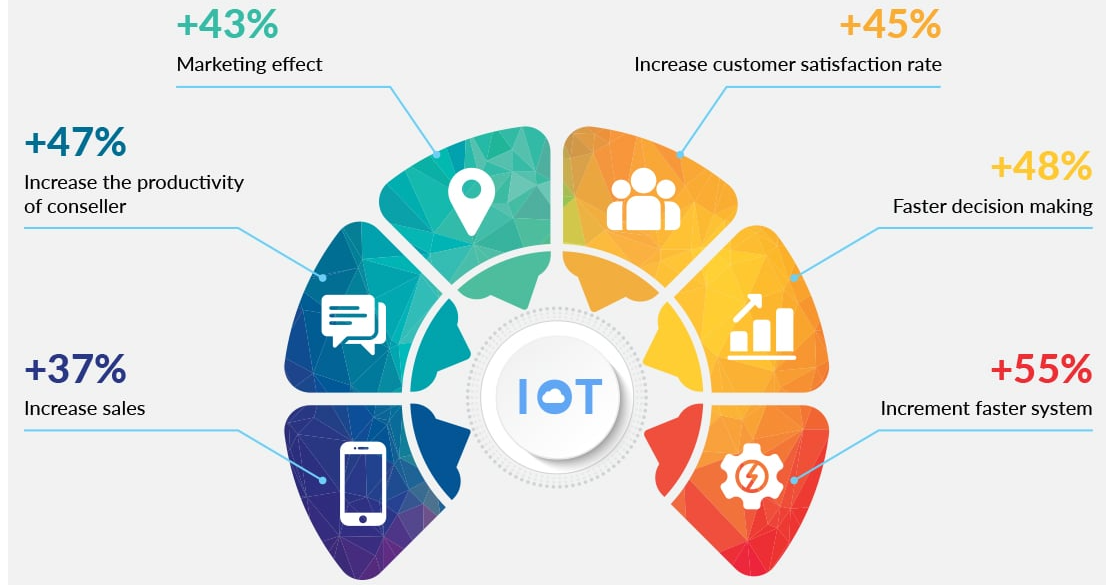 1.Time-saving strategies
Salesforce consulting services help by offering immediate solutions. Therefore you can save a ton of time for customers and companies. With increasing time, it leads to a higher level of productivity by closing more deals successfully.
Salesforce consultants hold great skills, knowledge, and expertise in the technical minute details that are considered highly crucial during the implementation of the CRM system successfully in your application. Even it helps your enterprise by offering comfortable training for the best practices of salesforce services.
2.Various assessments on several parameters
A salesforce provides an assessment of their current business scenario with details. Even they offer the best customize process to make the sales cloud's implementation and integration process effective to be more productive. It also creates responsive and engaging business applications professionally along with full support backup.
3.Reforming customer experience
The essential automated tools of salesforce help in providing rapid resolutions to solve all customer grievances. Salesforce implementation helps businesses to get the accessibility of their personalized services to reach more customers quickly.
4.Global community support
Businesses are entering into a striking future by connecting with a wide range of global salesforce communities. Salesforce consultants highly boost companies to conduct a wide communication with customers of distinct communities with solid and impactful collaboration.
The advantages of Salesforce here come in the form of accelerating the engagement and collaboration effectively with the customers or community members to take a competitive edge in opposition to their competitors.
5.Help from appropriate salesforce editions
Salesforce carries several editions, which are capable of intimate small-scale or medium scaled businesses. It is thus because salesforce consultants can quickly assess or comprehend the requirements, objectives, and goals of any firm, thereby recognising them. Later, they recommend the best course of action using Salesforce consulting services, which enables them to conduct a flawless and painless business transfer.
Find The Best Salesforce Consulting Agency To Partner With
Here are some aspects that can help you to pay attention before selecting the appropriate salesforce consulting agency.
When planning to hire your salesforce partner, first understand implementing the partner's approach. Agile-based incremental delivery is a good example of a tried-and-true CRM implementation strategy. It handles iterations and phases, ensuring that the project is completed on schedule, within budget, and at an affordable cost.
Your salesforce partner needs to have a long list of achievements that demonstrate their commitment to their jobs. To choose which of the solutions will be the greatest for the clients, they must be prepared to interact, work together, and communicate with the clients. A knowledgeable or experienced salesforce consulting firm will take your needs into account. It will be knowledgeable about all of the PaaS salesforce services ( platform as a service).
The salesforce consulting company must be prepared to engage with you and provide you advice in person if you have a successful business and want to talk about the future objectives of your company with an expert. You can establish all of the tactics and techniques with the aid of a salesforce consulting agency.
Selecting a Salesforce consulting agency with extensive expertise in this area and the necessary knowledge and abilities will enable you to increase revenues for your company and satisfy all requirements. In order to meet the demands of any firm that is motivated by profit, it must also possess extensive domain experience on how to overcome all obstacles.
The salesforce certification helps verify if a particular company owns the essential salesforce knowledge and appropriate experience for handling all the challenges in the implementation process. In this way, you will come to know whether the company is up-to-date with the latest salesforce releases.
Without making a decision and examining an expected budget, you can never proceed. It is crucial to talk about your budget right away so that your partners can give you the best services possible while staying within your means.
It can be difficult to find the best salesforce consulting firm. However, enlisting the aid of a reputable and knowledgeable salesforce consulting partner will hasten the growth of your company.
Final Thought
A Sales Force consulting agency plays a critical role in helping businesses achieve their sales goals. To meet your salesforce needs meet Kodehash. Kodehash, as the salesforce consulting agency provides expertise, technology, and processes that are tailored to the specific needs of the business. By working with a Salesforce consulting agency, businesses can improve their sales process, increase productivity, and achieve their sales goals.